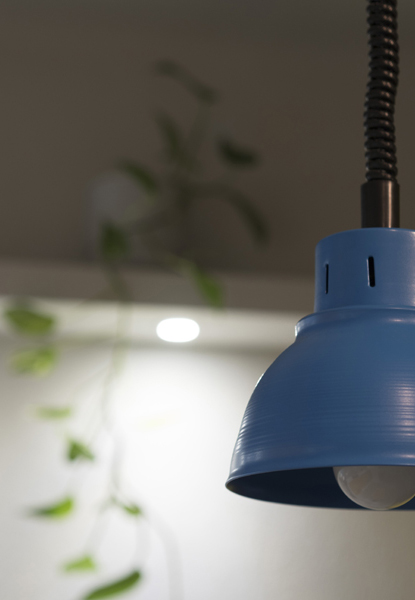 Customer: Gorilla bar
Architectural design/interior design: Chrisoula Fotsitzi
MEP design: Housein Housam
Project location: Verias 3, Ano Ladadika, Thessaloniki
Built area: 11,00 m2
Design Phase: 2019
Completion Year: 2019
Photo credits: CAN studio, Aliki Xanthopoulou
Gorillas is a bar in the area of ​​Ano Ladadika in Thessaloniki. The bar team decided to turn the unused store loft into a laboratory fully ecquipped with modern mixology machines (sous vide, rotary evaporator, centrifuge, etc.), where they would test new cocktails during the process of creating the bar menu.

The narrowness of the space dictated the use of permanent furniture in the perimeter of the floor plan and the placement of a large kitchen island in the center. The large window facing the bar downstairs was boxed in a frame to create a seating bench. Built in blinds were used for privacy.

The minimal lines, the satin lacquered surfaces, as well as the very bright (almost fluorescent) color palette create the illusion of a larger space. Pressed cement mortar was used for the benches and the floor.