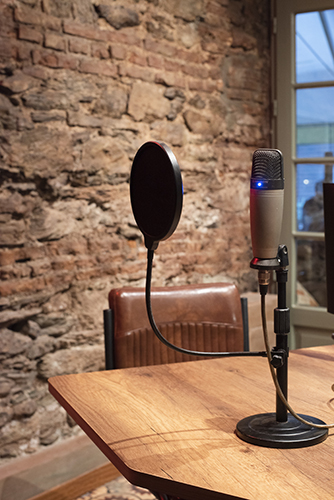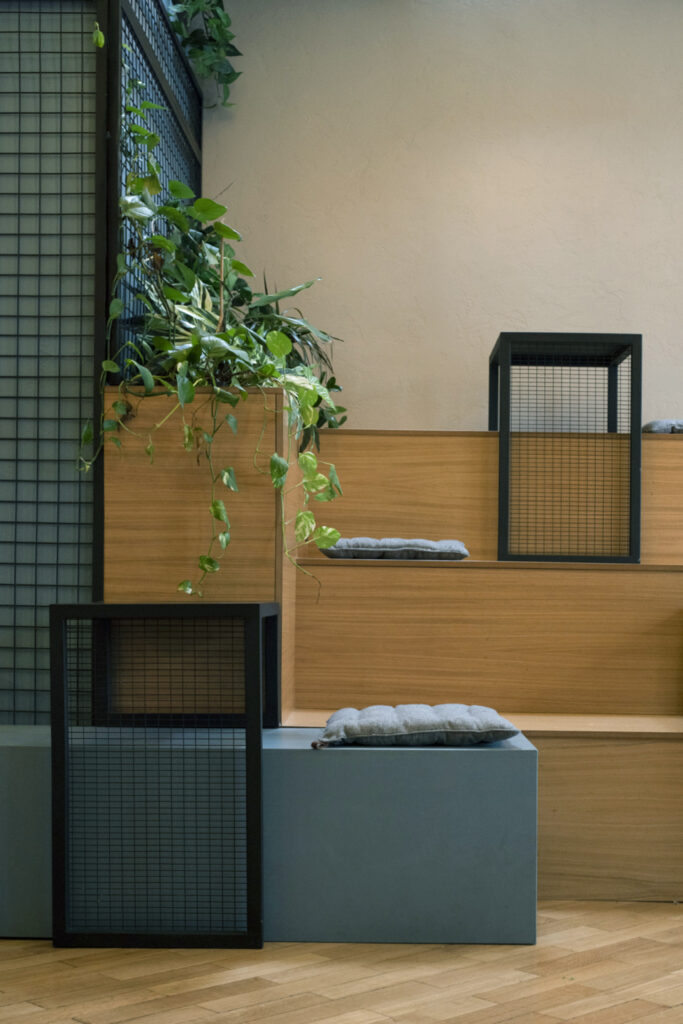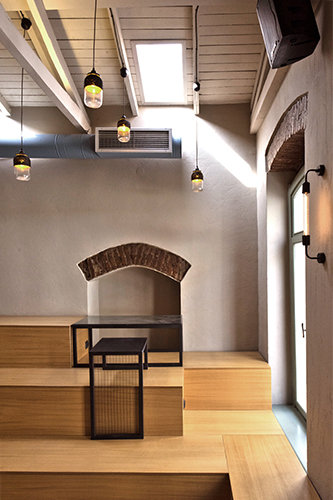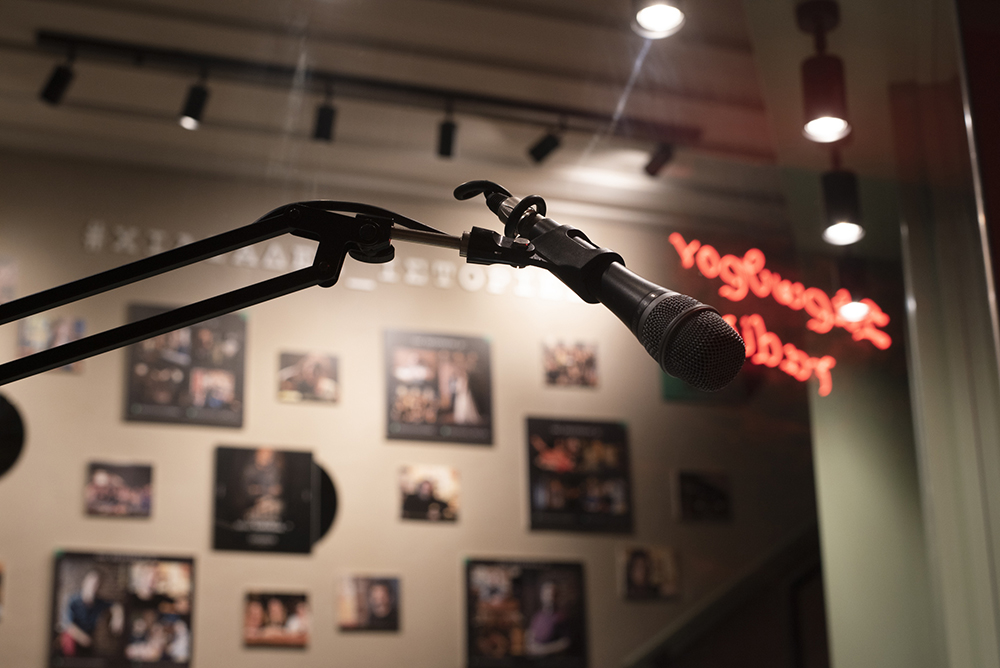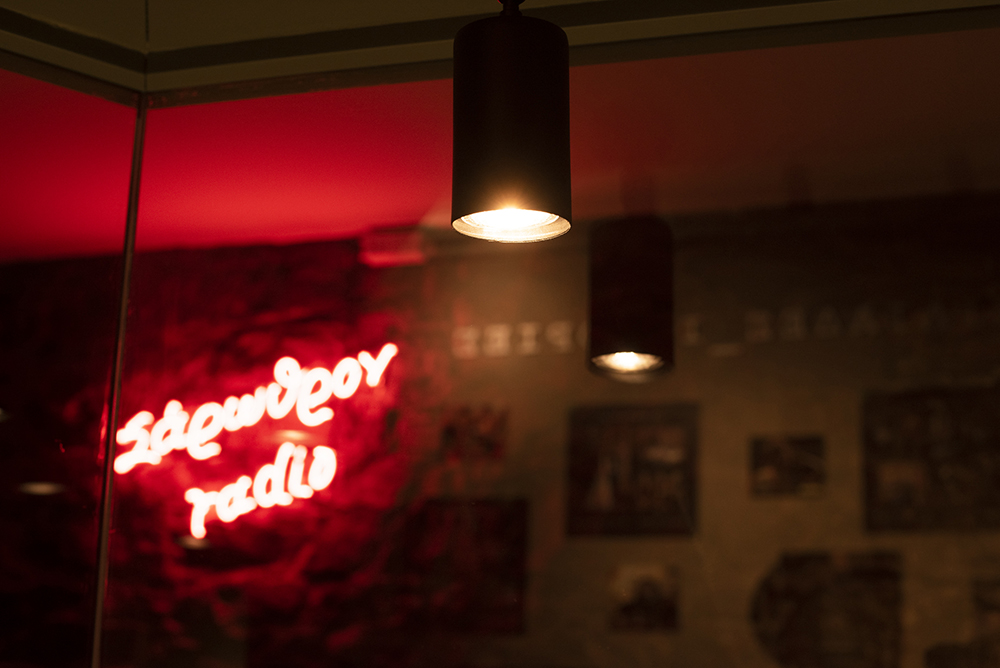 Customer: Sarothron
Architectural design / Supervision: Lambros Antaras, Irineos Sapounas, Chrisoula Fotsitzi
Project location: Katouni 19, Laladika
Building area: 100,00m2
Design – Construction : 2020
Photo credit: studioyk
Sarothron Radio is located next to Sarothron bar and serves as its creative extension. It is a "reception", housed in a typical two-storey stone building in the area of ​​Ladadika.
The ground floor accommodates the radio station studio, which is visible from Katouni pedestrian street and the front yard of the store. Taking advantage of the texture of the stone walls, we created the proper sound conditions for the studio. At the same time, through a glass window, the studio is visually connected to the entrance area, that functions as an interactive living room between the musical producer and the public. The rest of the ground floor spaces are of auxiliary use.
Ascending to the upper floor we meet a high ceilinged, detached space with visible roof elements, typical for the buildings of the area. Our intention for this level was to create an ensemble that can receive multiple uses like coffee drinking, reading, working with a laptop or even book presentations and theatrical performances.
The main synthetic gesture is the small wooden amphitheater overlooking the pedestrian street of Katouni. A monastery dining table as well as some cool seating layout complement the space. The strong presence of wood and the simple geometry of the interventions highlight the structural elements of the building while the plants and the exhibited owner's music collection give some homely intimacy.